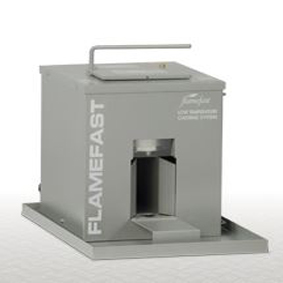 LT1 Low Temperature Casting
Code: FFLT
Description:
Fast, accurate and safe heating of low melt pewter for schools where full casting facilities are unavailable. The LT1 gives many children the opportunity to learn about casting using a low temparature metal, in this case, pewter. Younger children can be offered the facility of making toy soldiers and jewellery to encourage their interest. This is an excellent addition to any CAD/CAM CNC milling area.
Low temperature alloy also avaliable.
Code: FFLFP
10Kg pack of lead free pewter granules
Price:$450 +GST
Unit price: $2650.00
How to order:
Email your order to admin@designability.com.au. We will send the goods out with an invoice. To make card payments please call 1300 363 352
Features
Imagine a situation when pupils can see a complete process from concept to completion in one lesson and the impact it will have on their understanding and results. With the Low Temperature Casting System, you can go from design concept to finished manufactured product in one lesson – without leaving the classroom.
The LT1 Low Temperature Casting System has been designed to create unique links between Design & Technology and other curriculum areas such as ICT and Art. At the same time it offers a cost effective and safe method for casting and moulding lessons. The LT1 allows casting and moulding to be undertaken in a standard classroom environment away from traditional workshop areas. The system is simple, easy and safe to use requiring only a standard 13amp 230VAC socket. It does not require any extraction system.
Designed so that pupils can observe safely the physical processes of melting and pouring metals, the unique cooling system keeps the entire case cold to touch while the internal melting pot has a clearly labelled swivel lid, for observing the state of the molten metal and adding new material.
The LT1 is thermostatically controlled which enables the pewter or lower temperature alloy to be held at a constant temperature not requiring any user intervention. There are no lengthy set up times. A typical total ready to use time is 15 minutes from first switching the system on. Lesson plans are simple (schemes of work being available from the Flamefast Website). Risk Assessment is clear.
The system is designed to use Lead Free metals including Pewter, which melts at approx 245degreesC, and also a lower melting point alloy which has a melting point of 137degreesC. These allow the use of moulds which have been manufactured in vulcanised rubber, MDF, soap, woods, Cuttle Fish and many other materials. Moulds can easily be made by hand or using CNC milling techniques. Alternatively, pre-made moulds can be purchased separately along with the Pewter and Lower Melting Point Alloy.
Standard Features:
W 1000mm x H 1000mm x D 30mm
Larger sizes can be achieved without using the mould holding device
Low Temperature casting unit
Mould Holder and clip
5 sticks Lead Free Pewter
Selector Switch for High/Low Temperature Control
1 MDF mould Spill tray
Optional Vulcanised Rubber Modules including
Tudor King & Queen
World War One Soldier
Roman Soldier
Pendant Pig
Pendant Teddy
Lead Free Pewter MCF
Low Melting Point Alloy
Performance
240VAC at 6 amps continuous
Max temperature 260°C
2.3kg crucible capacity for lead free pewter
Thermostatically controlled at either 250°C or 150°C
Data Sheet
LT1 DATA SHEET 2011.pdf
Price $1650 +GST